total functional fitness programs
Was $179, now $129/mo
4 days/ week (M,W,F, Sat.) small group UNLIMITED personal training and coaching, Functional Training, Boxing, TRX and more ($960 value) Choose from the following group sessions: 6 a.m., 9 a.m., 12 noon, 3 p.m., 4 p.m., 5 p.m. or 6 p.m. Includes Monthly Club Membership ($30 value)

Body Composition, Body Measurements, Physical Assessment, Body Photography Mapping, B.P., Nutritional Tracking ($200 value)

Menu Planning, Dietary Guide, Detox Program, Unlimited Support ($150 value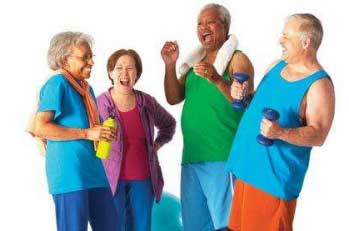 Was $139.00, Now $99.00 monthly, 2x per week

Learn Stability, Mobility, Balance & Functional Fitness For Seniors Citizens

Monday and Wednesday 10:30 - 11:15 a.m.
Recommended for elderly and physically challenged adults who need to learn corrective exercises to lengthen, strengthen, and stabilize weak muscles to help risk factors of falling. Reduce body pain and start moving!


PERSONALIZED HEALTH AND WELLNESS ASSESSMENT
This is a one-time total body health and wellness assessment, without any commitment to any classes or membership to get you on the right path to future health and wellness, and plan the perfect program made just for you!
Was $199, Now $150

Get Spoiled with the Best Personalized Training in the Antelope Valley! 1-on- 1 Training Package includes: Full
head-to- toe body assessment, Detox, Eating for Optimal Health meal planning, Functional Exercises and
Stretching

Select Platinum, Silver, or Gold Packages to include 45 or 60 minute sessions, 1-3 times per week

This hands-on session will implement specialized techniques to loosen up tight neck, shoulder, back, hips, glutes, IT bands, piriformis, hamstrings, calves and feet muscles. Using specific types of foam rollers, roller bars and balls, we will lengthen, strengthen, and stabilize your muscles to get you immediate relief from pain and joint misalignment.
$30.00/ Mo.

Includes: full access to our facilities (cardio, functional fitness, free weights, bend press, and more), a personal workout plan, dietary menus, and access to our expert certified trainers.

Swedish:
90min: $75
60min: $50
30min: $25


Deep Tissue:
90min: $90
60min: $65
30min: $40


Hot Stone:
90min: $85
60min: $60
Extras include: foot and hand reflexology. Trigger point. Aromatherapy. $5 extra each.
Call 661-618-6206 to book your appointment with Lisa for Swedish massage.